Today we have featured Leo Diamonds Review, with its proper insights, we have also covered its pros and cons, so let's get started In this post, we have reviewed the Leo
Diamonds with deep insight into its products and customer services it offers taking into account is a product and other services.
Recently, I have come across one of the most amazing diamond providers dominating the UK market and is known for the best quality diamonds.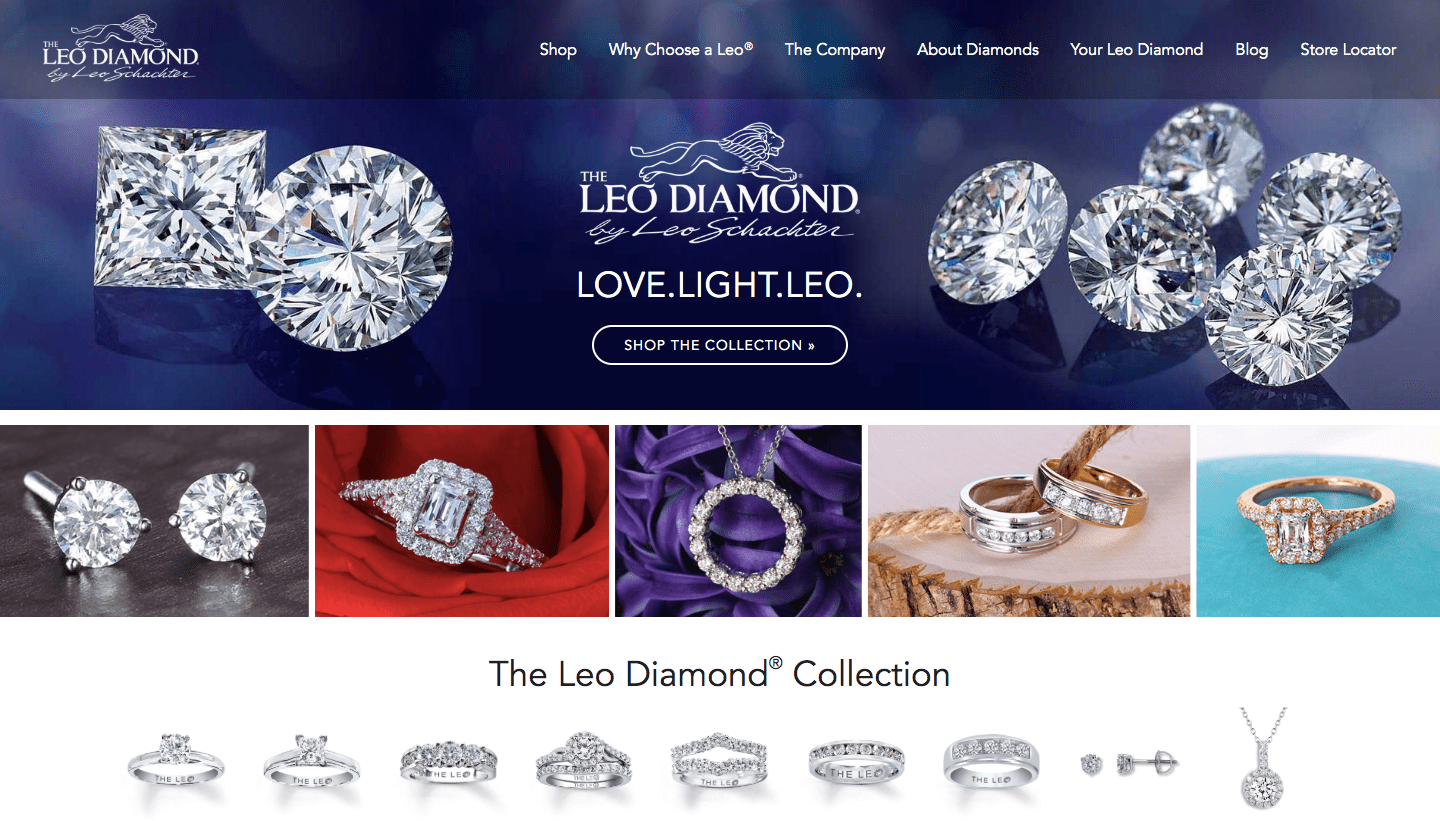 Features Of Leo Diamond: Leo Diamonds Review
Diamond Buying Guide

Gifting a diamond to someone has always been special, and when you do something that special, there is no second chance that you have.
You buy it once, and you should get the one of a kind diamond for your loved ones. And therefore, here is a guide, to make this whole process a bit easier that would tell you as to how you can buy the best diamond for you or your loved ones. Have a look:
Measuring Brilliance
A diamond's beauty is defined by the extent of its brilliance. The sparkle and dazzle that you get when you see at it, is how its true beauty is defined.
Along with the clarity and good color, how a diamond is cut plays a big role in the resultant brightness, and therefore the artistry involved is also very important.
How a diamond should be cut to precise proportions and ensuring perfect symmetry results in the maximum amount of light to be refracted from one facet to another and then dispersed through the top.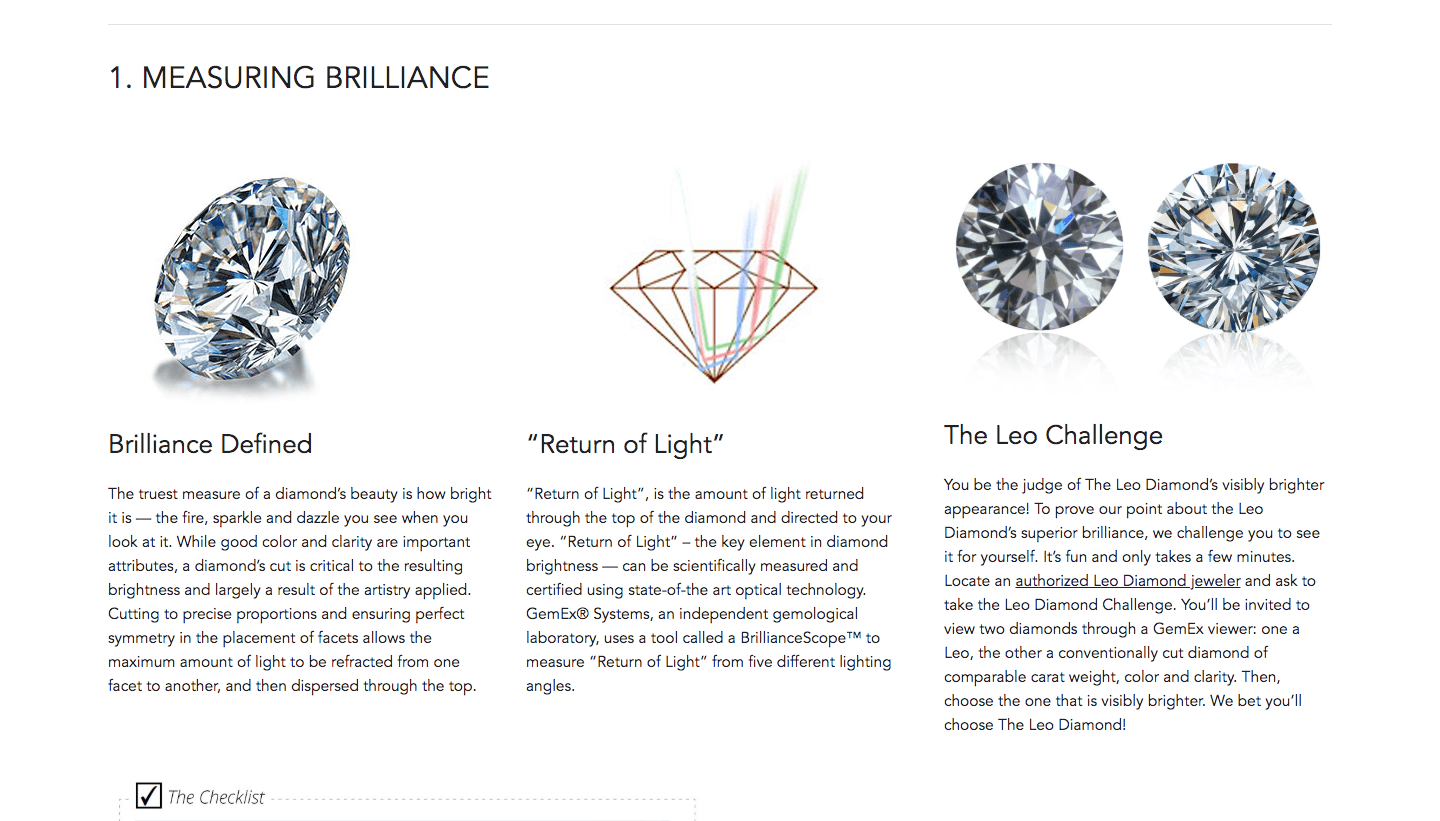 The amount of light dispersed through the top of the diamond and directed to the eye is called the "Return of light", and this factor is the key element in the brightness of a diamond.
There is a whole state-of-the-art optical technology that is helpful in scientifically measuring the return of light.
The Leo Challenge
There is a particular Leo Challenge that takes just a few minutes with which you can be sure about the brilliance of their diamonds.
What you need to do for this, is that you need to locate an authorized Leo Diamond jeweler near you, and take the Leo Diamond Challenge.
Under this challenge, you would be invited to compare two diamonds, one of Leo cut diamond and the other a conventionally cut diamond and that too of comparable carat weight, color, and clarity.
What you will do is, view these two diamonds through a GemEx viewer, and then choose the one that is visibly brighter, that would surely be the Leo Diamonds.
Know the 4C's: Cut, Carat, Color, and Clarity
Cut
This is the foremost important thing that you need to look for while buying a diamond, as this ensures how brilliant your diamond would be, and how perfectly your diamond will deliver the fire and brilliance.
Carat
This is the measure of a diamond's size. The size of a diamond can vary from around 4 millimeters to half an inch.
Color
The color of a diamond is the natural tint that is visible and can range from colorless to yellow.
Clarity
This feature indicates the purity of a diamond.
Before buying a diamond, you need to look for these factors, as they are the key features that decide the brilliance of a diamond, and are written the proof of a diamond's characteristics and quality.
And if a diamond is certified, you can also ask for the certification, so that you can be assured that the diamond you are buying is of the quality that you are paying for, and what you deserve.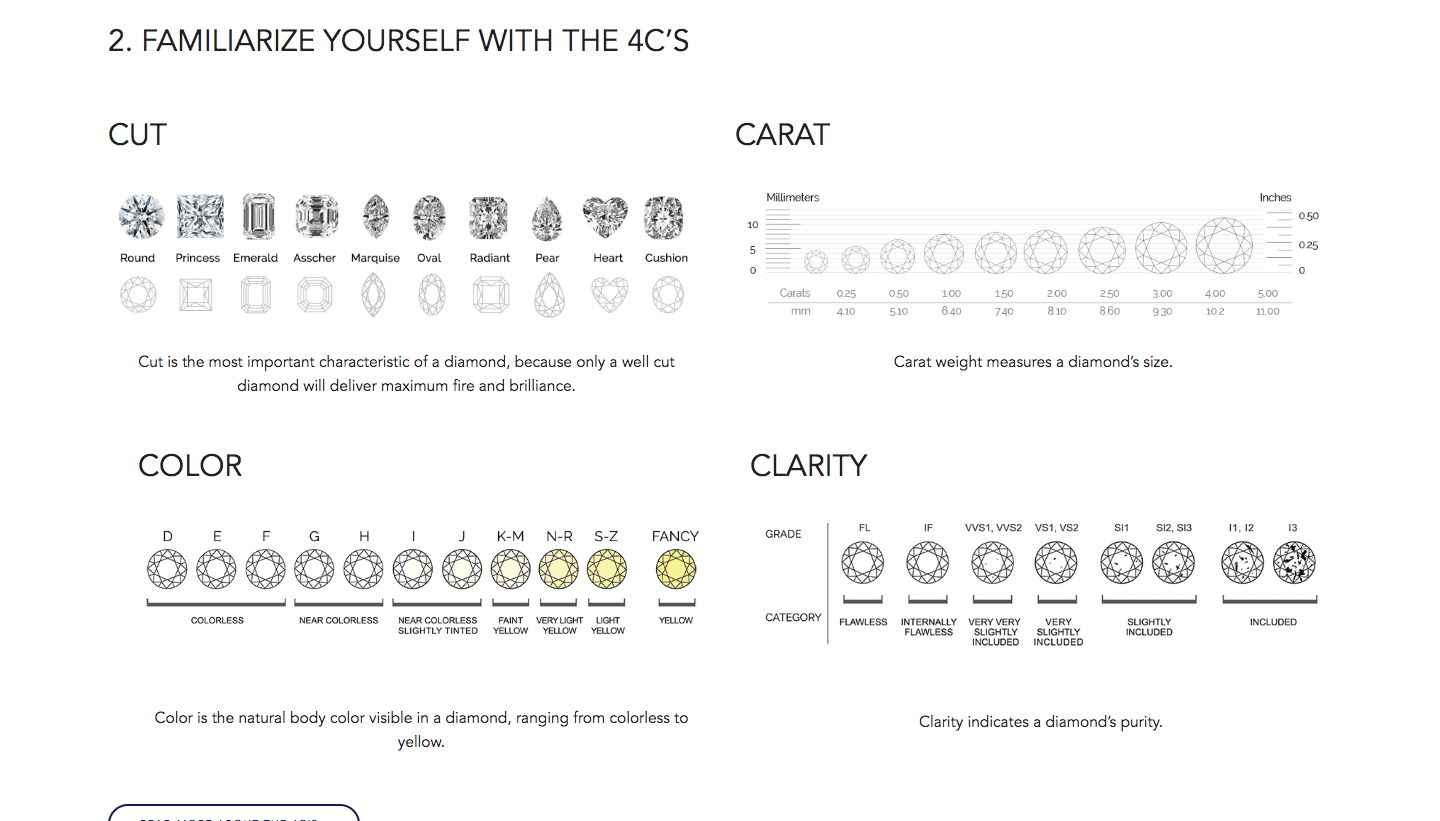 How To Choose The Right Diamond?
Choosing A shape
A diamond's shape is an important thing to sort before actually buying them. The most popular shapes at Leo Diamond's is the round or princess shape.
While the round one is more liked by traditional women, the princess shape is perfect for a woman who has more of a contemporary taste.
But, along with these two, there are many other shapes to choose from: such as the oval, marquise, pear, heart, radiant, emerald, and Asscher.

Setting Selection
The setting or mounting is the process that plays an important role in how a diamond will look on the one who wears it. You can go through following three points about the diamond setting before deciding:
Whether you want your diamonds to be fixed on the band of yellow gold, white gold, or platinum.
What's your preference? A solitaire or a three-stone setting?
Whether you want a simple band or want it to be adorned with more diamonds of a smaller size?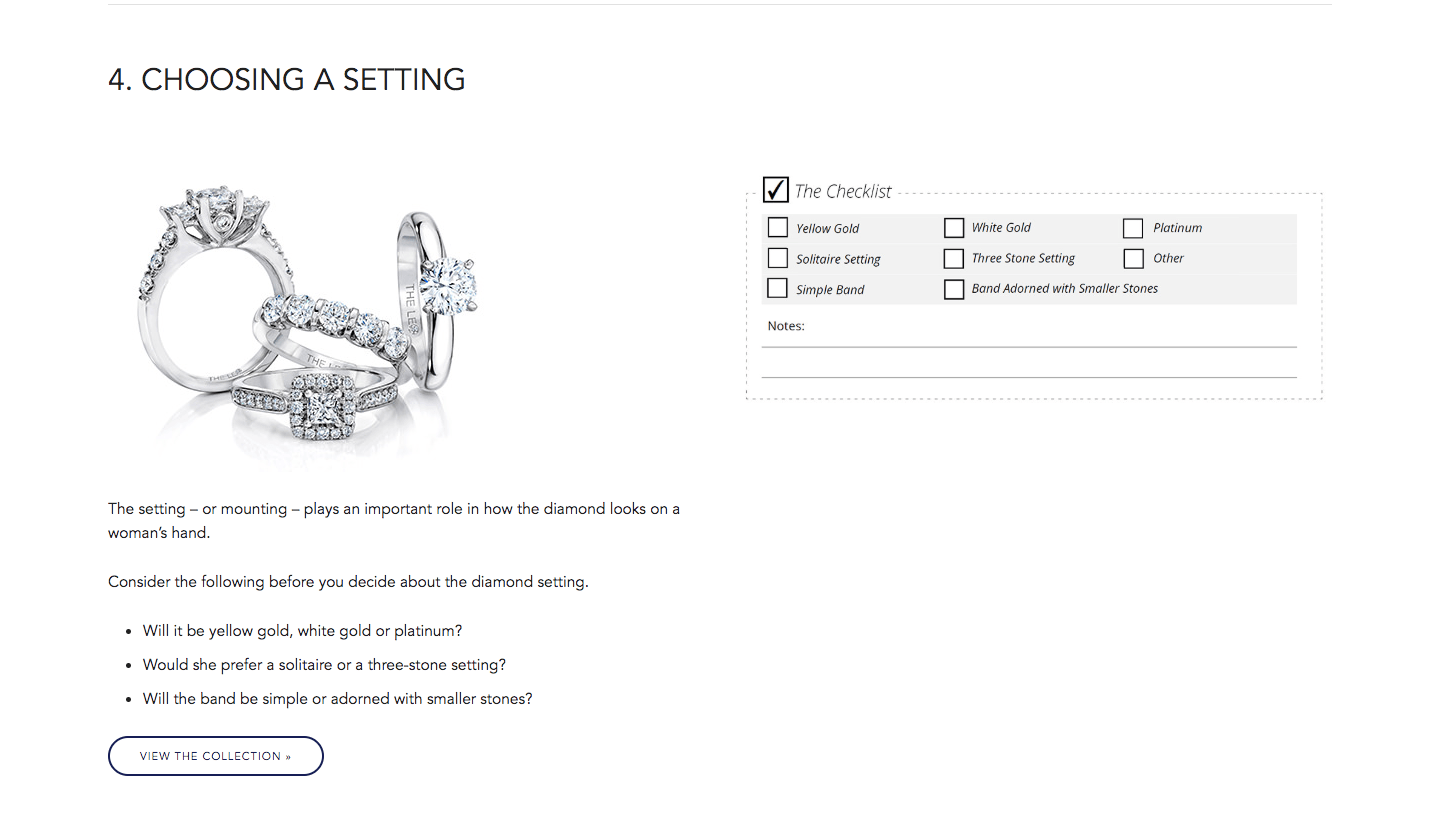 Finding A trustful jeweler
Buying a diamond from a well-respected retail jeweler has its own perks. They are reliable and have the surety of quality, value, and service that you can get.
Choosing an authorized Leo Diamond jeweler provides you with extra advantages while buying diamonds.
They give excellent service, quality merchandise, and highly trained and knowledgeable sales associates.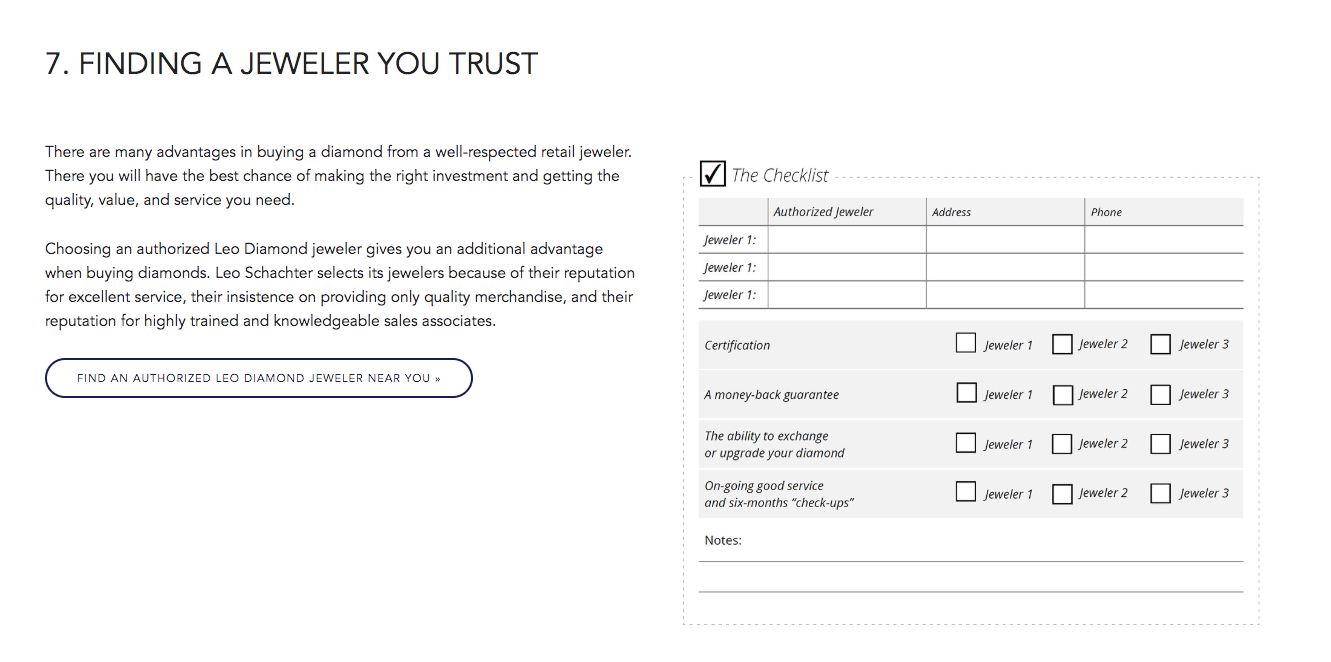 The collection At Leo Diamonds
The Leo diamond collection offers a wide range of handcrafted diamonds that you can choose from, and not be disappointed at all. They make memorable occasions even more special and memorable with their brilliance, and fire. Have a look at their wide range of rings available:
Engagement- round solitaire
Engagement- princess solitaire
Engagement- three stone
Engagement and wedding- Bridal and Bands
Engagement wraps
Anniversary Bands
Men's rings
Fashion accessories (Necklaces, and varied earrings)
Stud earrings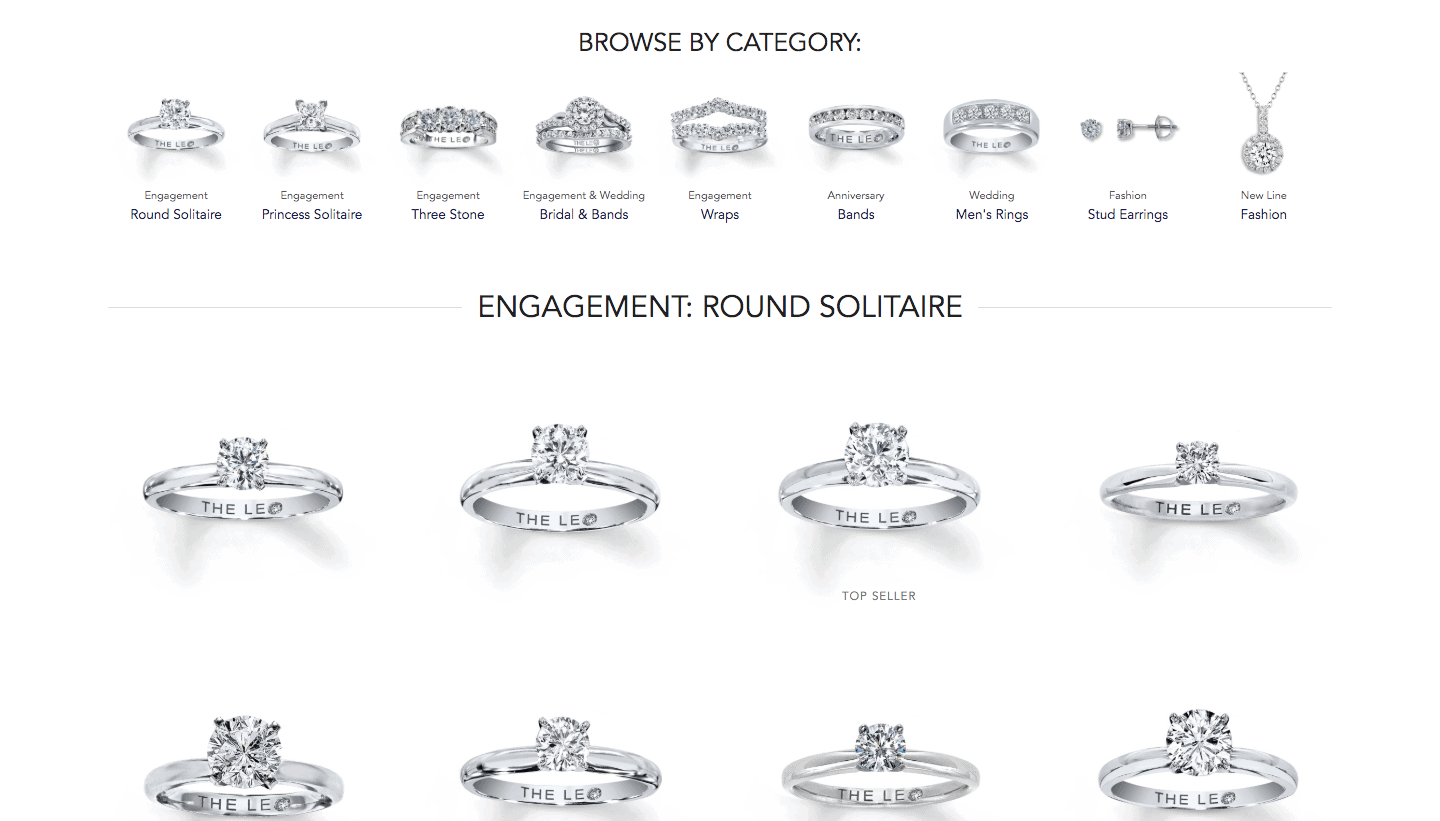 Leo Princess Cut Diamond Review
Just like the round cut one, this diamond-cut also has 66 facets, but that is not important as long as the placement is not right. Again, the cut quality inconsistency is a big issue here.
These diamonds have one more limitation, that being out of shape.
The edges are not enhanced in a way that they should be, and so they end up looking more like rectangle shape, which distracts from the usual princess (square) cut.
In a gist, Leo Diamonds are good and they offer some decent and beautiful stones. But the lab that they use for reports, is not fully reliable.
The inconsistency in cut quality also results in some drawbacks. But it's not like they cannot be trusted at all.
There is a whole range of products that Leo Diamonds has been offering their customers through four generations, and have been trusted, and that is why they have maintained their position in the industry for such a long time.
How Much to Spend on Leo Diamond?
Deciding on the price is the most important task before buying a diamond. So, it is important that you should do homework before actually buying it.
I wouldn't say that you should always go for the expensive ones but keep the quality in mind if you are looking for a low-cost diamonds.
Leo Diamond may charge a bit extra but it offers the best quality diamonds.
Keep the budget in your mind and make sure that you compare the diamonds on the basis of designs and pricing with all the other features.
Make sure you buy a diamond from a trusted retailer who gives a money-back guarantee above all. Overall, if you are planning to get a better looking and perfectly cut Leo diamond ring, you should be ready to use your savings equivalent to two month's salary.
Leo Diamond Mobile App
Leo Diamond Mobile App provides the ring buying easy and more fun. You can measure your ring size virtually and also give it a try at home.

With Leo Diamond App, you get the best features when compared to the website.
Snap and upload the picture of your hand and try any size or kind of Leo diamond ring. This will give you a better picture of the use of the Leo diamond ring that suits your hand.
Get the complete Leo Diamond catalog and get the complete list by browsing using the categories.
You can even try the ring size that fits your hand using the Leo diamond app. Simply rest a ring on the center circle and rotate through the provided ring sizes to discover your perfect fit.
Play exciting games and earn skills using the Leo Diamond mobile app game.
Frequently Asked Questions
⭐ Are Leo diamonds worth the money?
Leo diamond does have more cuts in it (facets) and it does give it more shine and brightness to it. If you hold the Leo diamond up to a normal diamond you can tell how much brighter it actually is.
⭐ Do Leo diamonds have serial numbers?
Each GIA certified diamond with a serial number is registered in the GIA ... for these ingenious identification numbers, would have never seen their diamond again. ... You cannot easily see numbers on it.
Quick Link:
Conclusion: Leo Diamonds Review 2022
To conclude, I would say that Leo Diamonds is a trusted name in the industry as they have been in it for four generations now, and each of them sharing a common passion for excellence in what they provide to their customers.
The artisans involved are dedicated to giving a diamond that has a different and one of its kind of brilliance and shine.
They, unlike the conventional diamonds, have 66 facets that are well polished and cut so that the diamonds stand out.
If you are looking for a wide range of products and different varieties of diamonds, then I would recommend Leo Diamonds.
They have a whole range of rings that you can choose from as per your liking, taste, preferences.
Leo Diamonds make sure that their customers get what they are paying for, and are not disappointed.
This was my detailed review for Leo Diamonds with a whole range of products. So, don't wait, and think twice.
Visit their site or any nearby location, if any, and find the perfect one for you or for your loved ones.